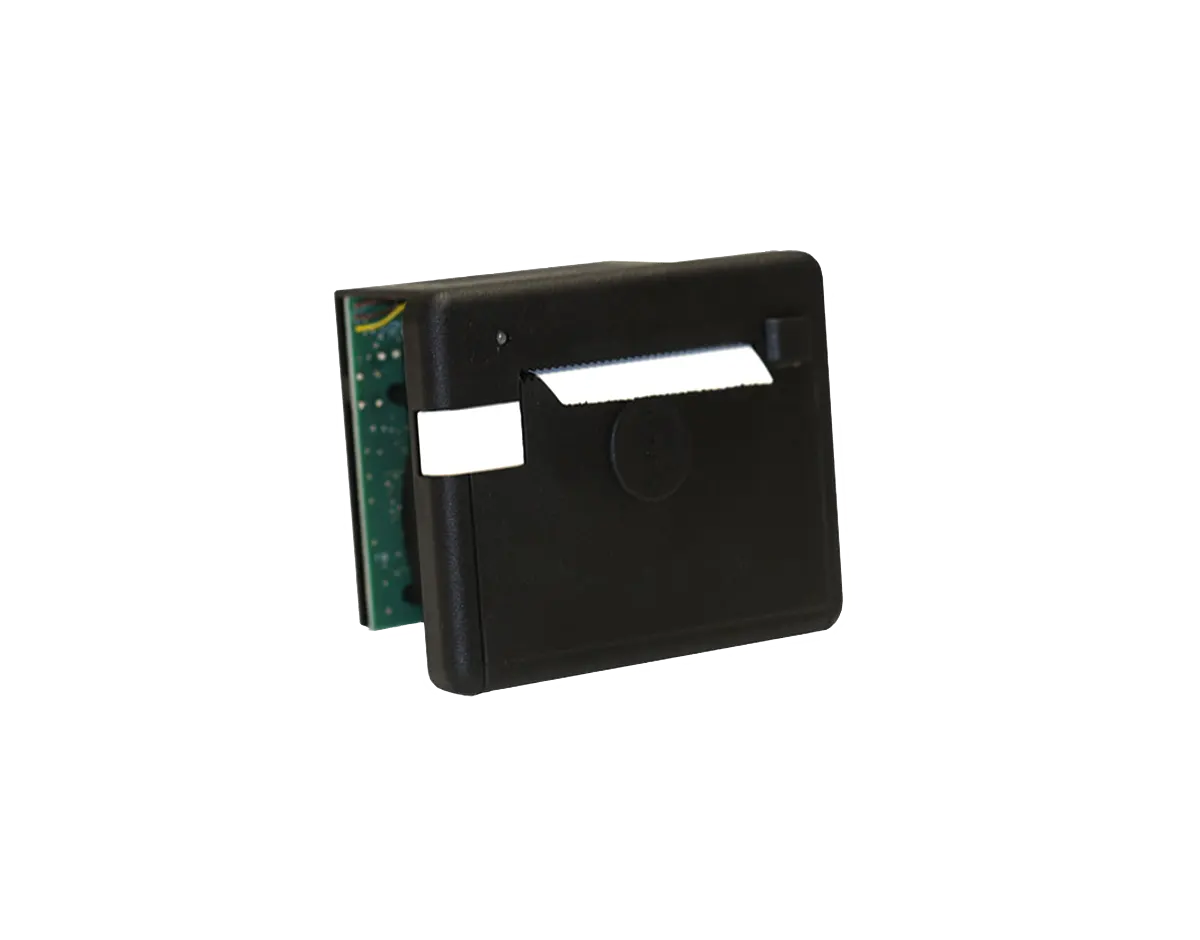 Thermal panel-mount printer
The EPC1200 is the newest innovative concept of thermal panel-mount printer. Its ultra small design and easy design-in requirements, make it as a perfect solution for most of aplications where a low-cost and high-performance printer unit is essential, combining both panel-mount with system-integration structures.
Its high speed printing of 90mm/s and its reduced dimensions (108 x 88 x 67mm) put our EPC1200 in the first rank of panel printers in the market.