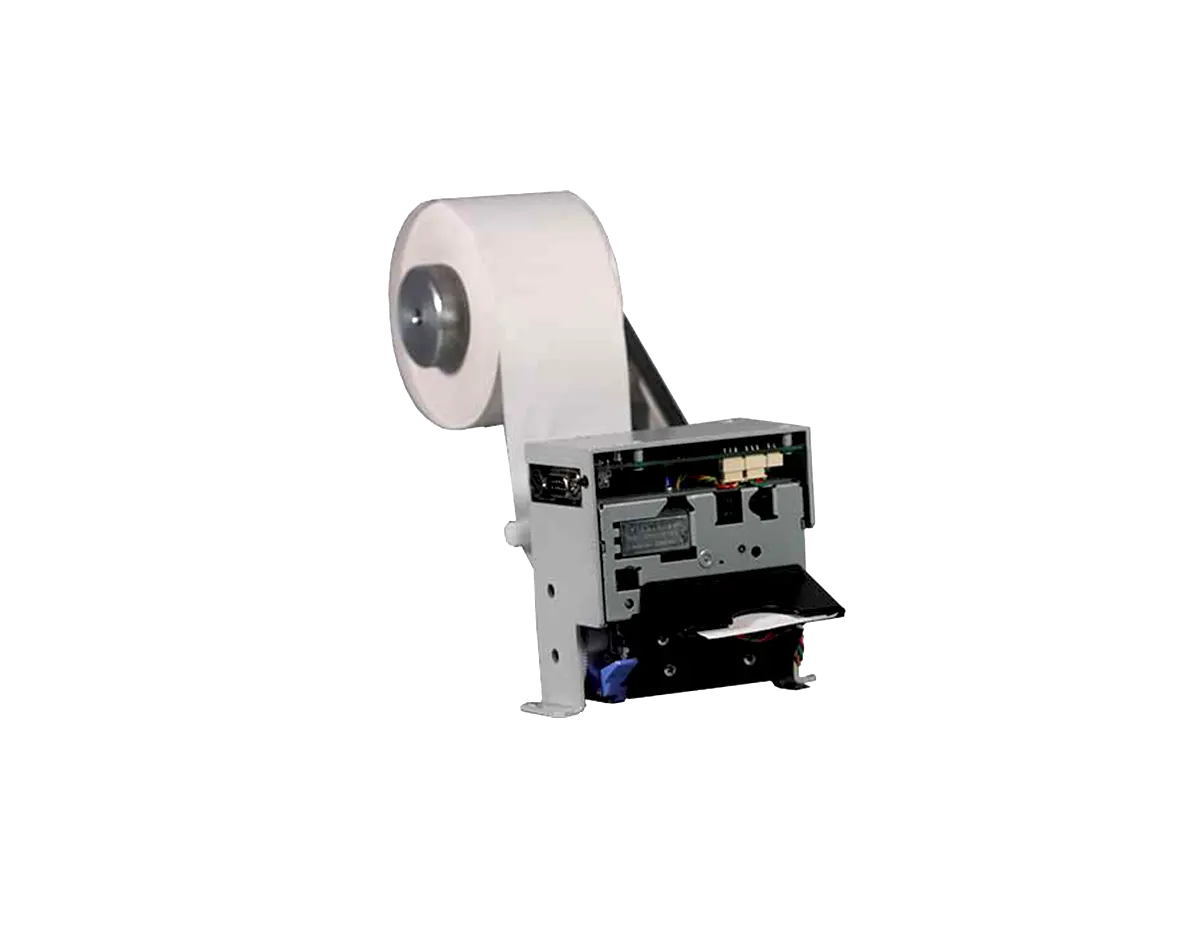 Heavy duty Kiosc printer built-in jam-free nozzle
TK55 is the latest novelty from FENIX as heavy duty Kiosk Printers for professional usages. Its excellent performance and reliability, together its jam-free nozzle make it an ideal solution for the most demanding and hardest environments, allowing even direct delivery of receipts/tickets safely for applications addressed to the public.
Compact, robust and with different paper holders ajustable in angle for integration in devices of limited space.